Main content starts here, tab to start navigating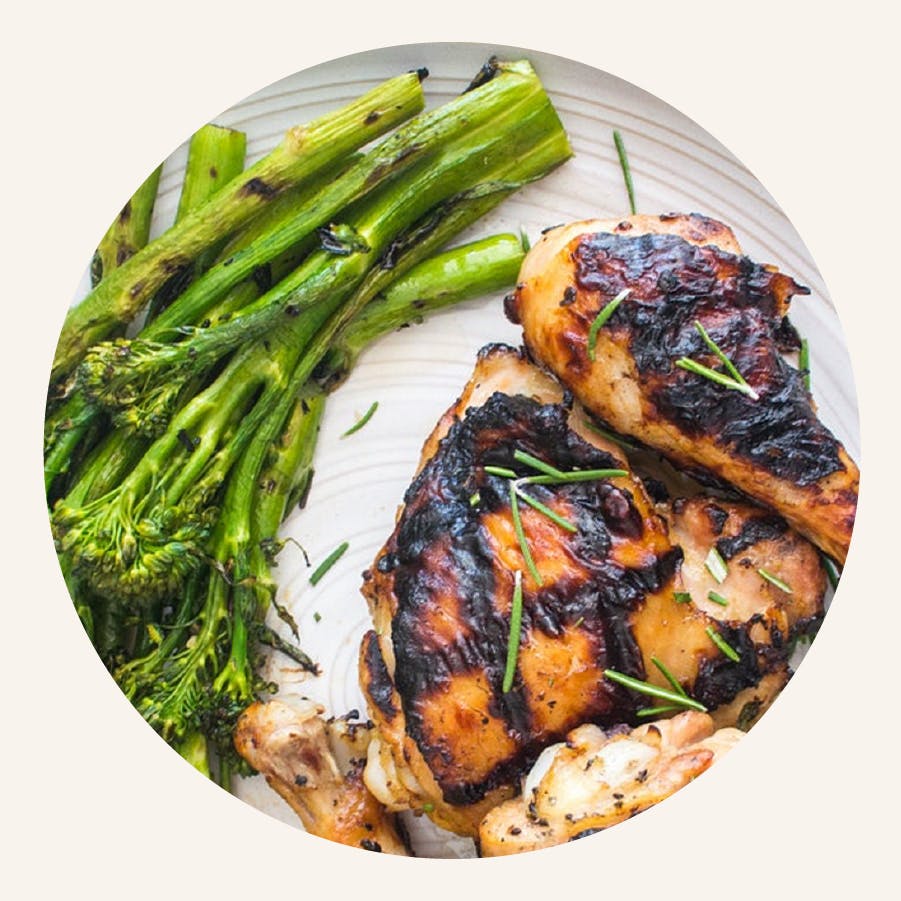 Yogurt-Marinated Chicken Thighs
Meal • Gluten-Free
w/ corn & tomato couscous salad + grilled broccolini

SERVES 4 • OVEN • 35 MINUTES
instructions


Step 1

The chicken is fully cooked. This meal can be enjoyed chilled, but if you prefer your chicken warmed, follow these instructions, otherwise skip to Step 4.

Preheat oven to 350° & prepare to cook on the middle rack. While oven is preheating, unpack all your "mise en place" (ingredients).



Step 2

Remove the plastic lid & place the foil-covered pan of chicken on a sheet tray in the oven on the middle rack for 25-35 minutes. You know your oven best; cook time may vary, but you're looking for the chicken to be heated through.



Step 3

Remove chicken from the oven & carefully remove the foil.



Step 4

Place the chicken on top of the couscous salad & drizzle the tomato vinaigrette. Garnish the broccolini & red pepper with Marcona almonds. Enjoy!