Main content starts here, tab to start navigating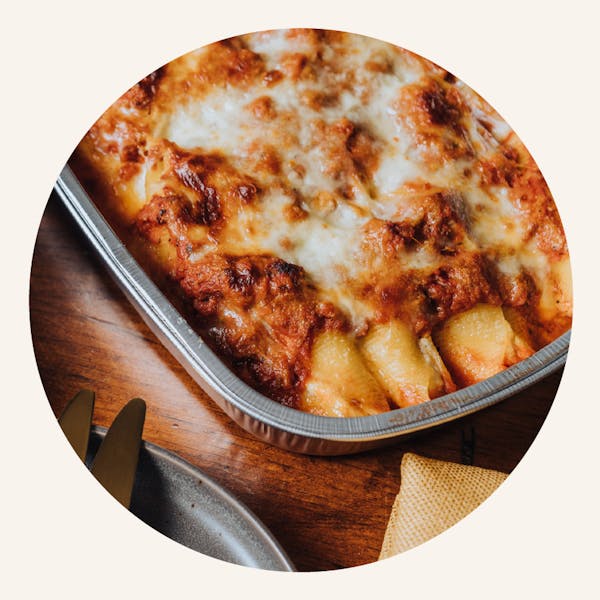 Tuffy Russo's Ricotta-Stuffed Shells
À La Carte Pan
SERVES 4 • OVEN • 65 MINUTES
instructions


Step 1

Remove the plastic lid & temper shells on counter for 10 minutes. Preheat oven to 400°. Bake foil-covered pan for 30 minutes on the middle rack on a sheet tray.



Step 2

Remove pan & turn oven up to 425°. Remove foil & bake uncovered for 15 minutes or until cheese is golden brown.



Step 3

Let rest for 10 minutes. Garnish with parmigiano. Enjoy!