Main content starts here, tab to start navigating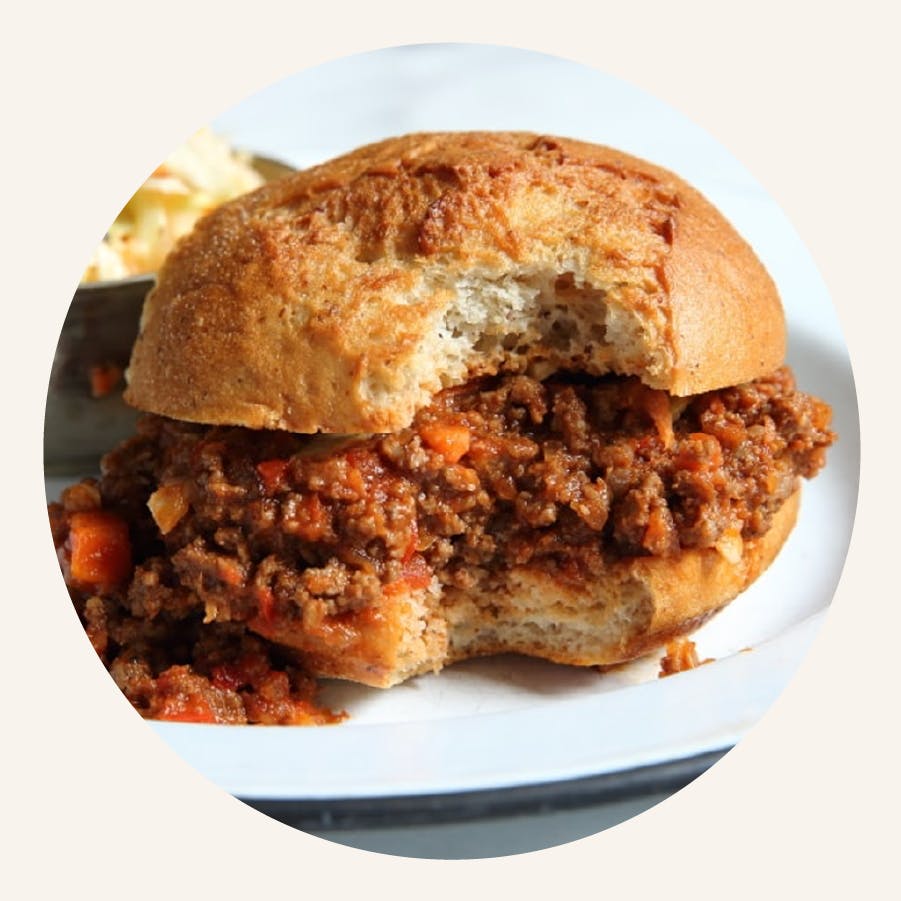 Chef Danny's Ultimate Sloppy Joes
Meal
w/ Southern-style cornbread & summer succotash

SERVES 4 • OVEN • 25 MINUTES
instructions


Step 1

Preheat your oven to 350° & prepare to cook on the middle rack. While the oven is preheating, unpack all your "mise en place" (ingredients).



Step 2

Place the uncovered pan of sloppy joe on a sheet tray in the oven on the middle rack & cook for 10-20 minutes, stirring halfway through. You know your oven best; cook time may vary, but you're looking for the meat to be completely heated through.



Step 3

With a few minutes left of cooking on the sloppy joe, place the uncovered cornbread on the sheet tray on the middle rack for 5-8 minutes, or until warm. The cornbread is cooked, so you are just reheating. Remove the sloppy joes & the cornbread from the oven.



Step 4

Place the succotash in a large bowl & add the honey chili-lime dressing. Stir until the succotash is thoroughly coated. Season with salt to taste if desired & serve chilled. Toast the brioche buns if desired. Top the cornbread with salted honey butter before serving. The coleslaw comes ready to eat & should be served chilled. Enjoy!