Main content starts here, tab to start navigating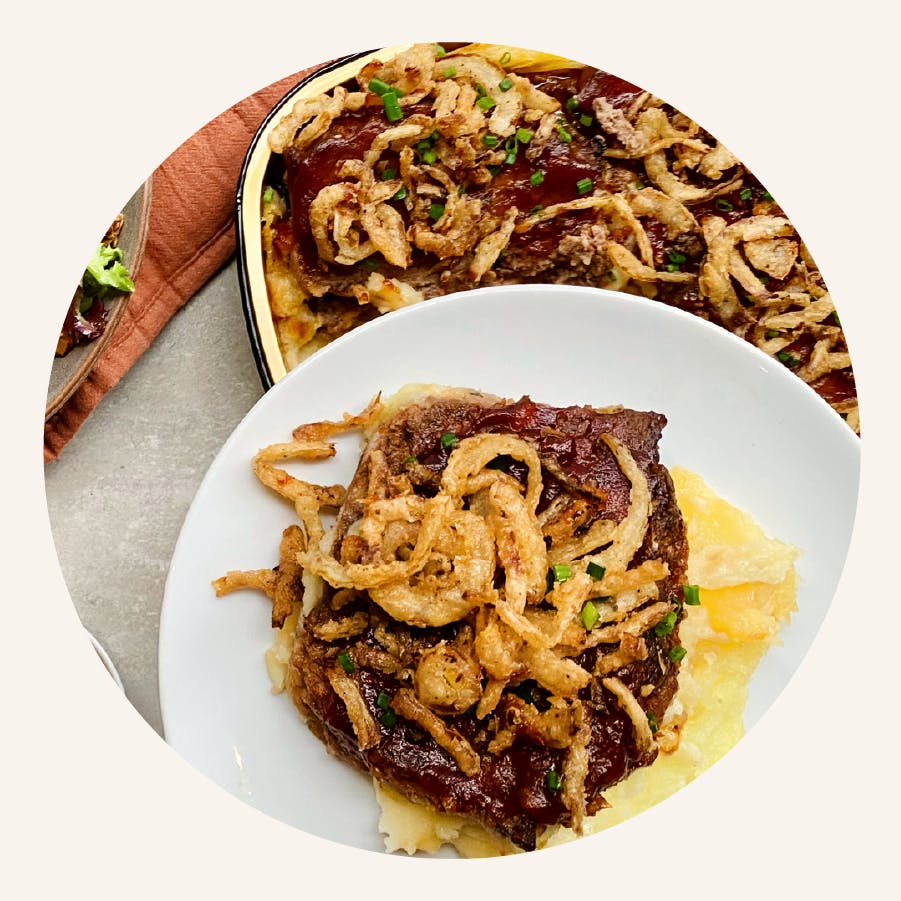 Sakura Wagyu Farms Meatloaf
Meal
w/ potato purée & Sotto's black kale caesar salad

SERVES 4 • OVEN/STOVETOP • 70 MINUTES
instructions


Step 1

Preheat the oven to 400° & prepare to cook on the middle rack. While the oven is preheating, unpack all your "mise en place" (ingredients). Remove the plastic lid & temper your pan of meatloaf on the counter for 20 minutes before cooking.



Step 2

Place the foil-covered pan of meatloaf & potato purée on a sheet tray in the oven on the middle rack for 35-40 minutes. You know your oven best; cook times may vary, but you're looking for the meatloaf & potatoes to be hot throughout.



Step 3

While the meal is in the oven, gently heat up the housemade ketchup glaze in a small saucepan on the stovetop over medium-low heat. Carefully stir every 2-3 minutes until hot.



Step 4

Remove the pan from the oven & allow to rest for 5-10 minutes. While the meatloaf is resting, toss the black kale with caesar dressing in a large bowl with tongs until the greens are thoroughly coated & place on a serving platter.

Step 5

Garnish the salad with parmigiano & breadcrumbs. Garnish the meatloaf & potato purée with the hot housemade ketchup glaze (the amount is up to you, we gave you extra!) & then top the meatloaf with the buttermilk fried onions & chives. Enjoy!