Main content starts here, tab to start navigating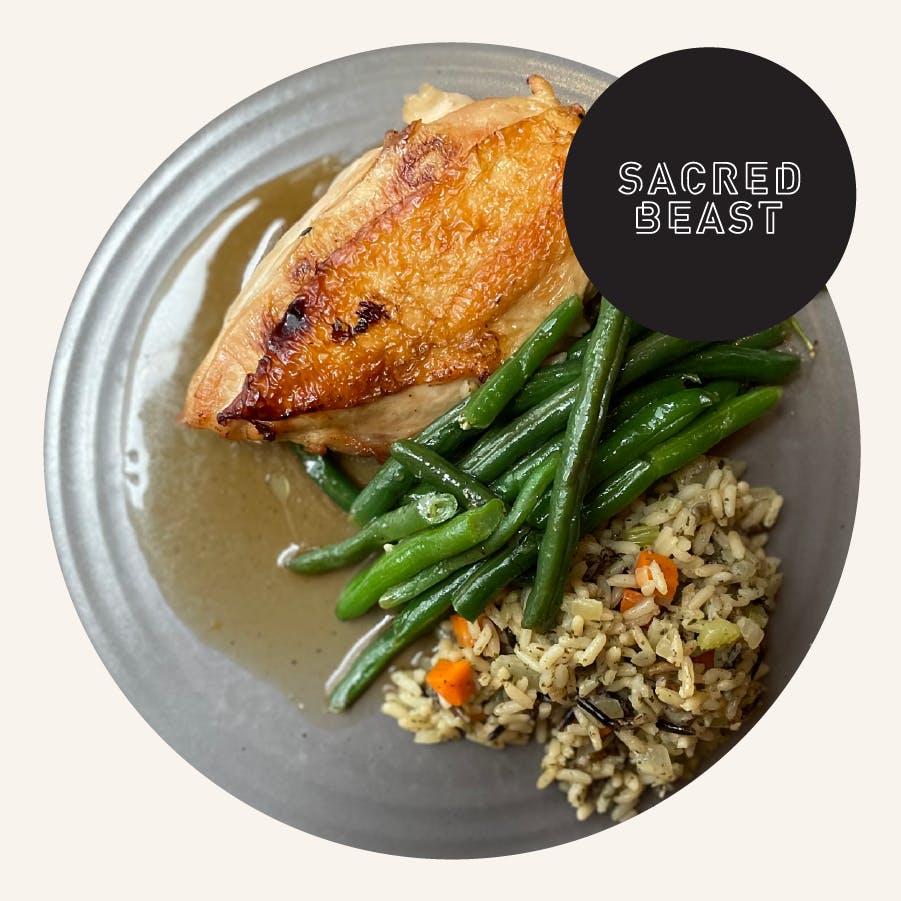 Roasted Chicken Breast
Meal
w/ garlic-sesame green beans & wild rice pilaf

SERVES 4 • OVEN, STOVETOP • 70 MINUTES
instructions


Step 1

Preheat oven to 375° & prepare to cook on the middle rack. While oven is preheating, unpack all your "mise en place" (ingredients). Remove the plastic lids & temper your pans of chicken & wild rice on the counter for 30 minutes before cooking.



Step 2

Place the uncovered pan of chicken & the foil-covered pan of wild rice on a sheet tray in the oven on the middle rack for 30-40 minutes. You know your oven best; cook time may vary, but you're looking for both dishes to be completely heated through.



Step 3

With a few minutes left of cooking, place the chicken gravy in a saucepan on the stove & gently heat over medium-low heat until warm.



Step 4

Remove both pans from the oven & drizzle the green beans with the sesame vinaigrette. Serve hot chicken atop wild rice pilaf with garlic-sesame green beans. Pour desired amount of warm gravy over the top of the chicken. Enjoy!