Main content starts here, tab to start navigating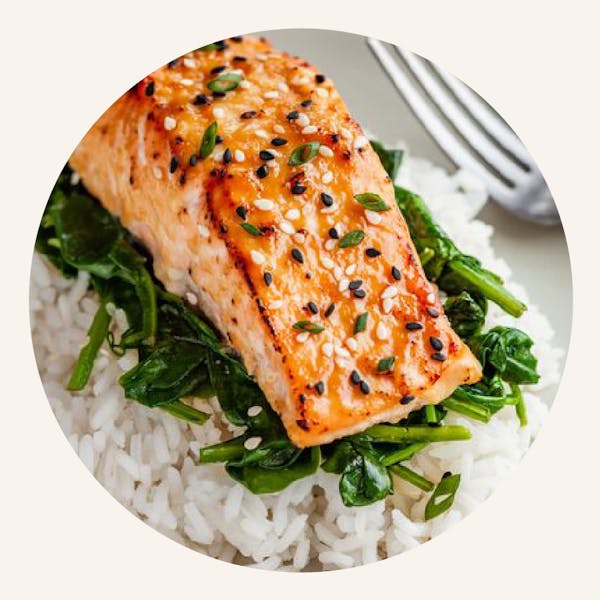 Miso-Glazed Salmon
Meal • Gluten-Free
w/ braised bok choy, rice, kimchi, & green goddess bibb salad

SERVES 4 • OVEN, MICROWAVE • 60 MINUTES
instructions


Step 1

Preheat oven to 375° & prepare to cook on the middle rack. While oven is preheating, unpack all your "mise en place" (ingredients). Let the pan of salmon temper on the counter 30 minutes before cooking.



Step 2

Remove the plastic lid & place the foil-covered pan of salmon on a sheet tray on the middle rack & cook for 20-25 minutes for the Chef recommended temperature of medium-rare. You know your oven best; cook time may vary, but you're looking for the salmon to be heated throughout. If you like your fish more or less done, add or subtract cook time accordingly. Rest the salmon for 5 minutes before serving.



Step 3

While the salmon is resting, transfer the rice to a microwave-safe bowl. Place container of rice on a microwave-safe plate. Microwave for 1 minute intervals until hot, stirring in between.



Step 4

Remove bibb lettuce from the container & place on a large plate. Cut as desired & garnish with green goddess dressing, pickled red onions, green onions, & ancho-crusted pepitas. The kimchi comes ready to serve & is meant to be served chilled.