Main content starts here, tab to start navigating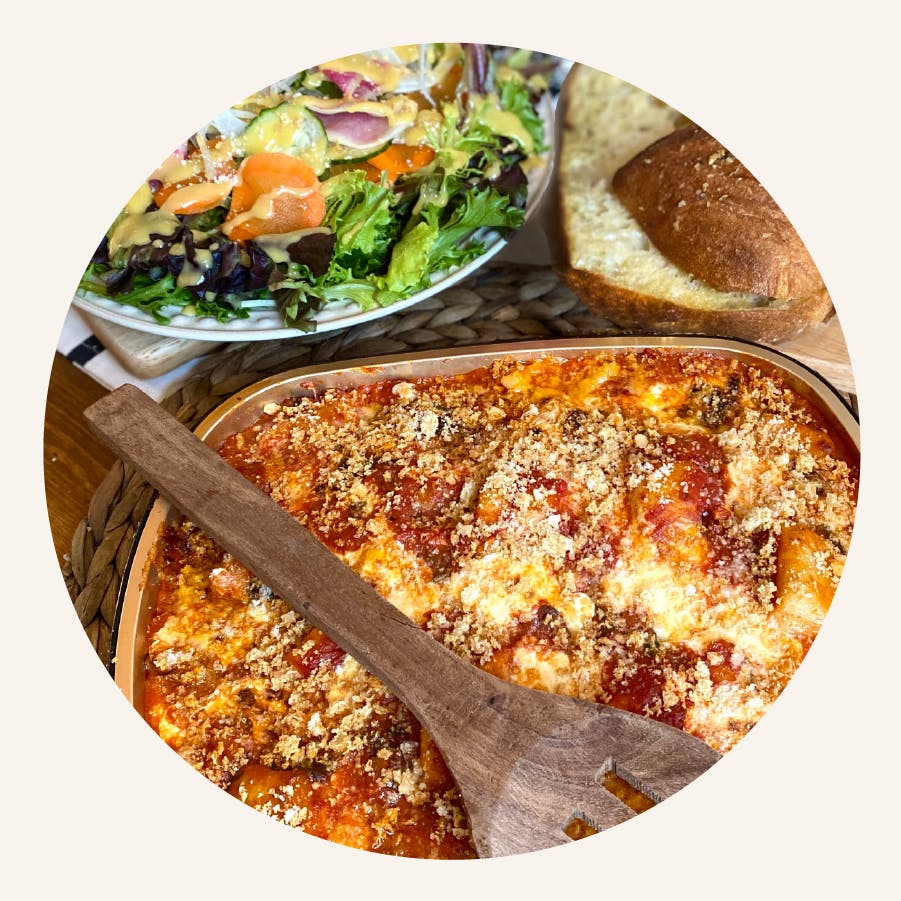 Gnocchi di Uma
Meal • Vegetarian
w/ Sixteen Bricks garlic bread & mista salad

SERVES 4 • OVEN • 85 MINUTES
instructions


Step 1

Preheat the oven to 400° & prepare to cook on the middle rack. Temper your pan of gnocchi on the counter for 30 minutes before cooking. While the oven is preheating, unpack all your "mise en place" (ingredients).



Step 2

Place the foil-covered pan of gnocchi on a sheet tray into the oven on the middle rack for 30 minutes. Remove from the oven & carefully remove the foil. Turn the oven up to 450°.



Step 3

Place the uncovered gnocchi & foil-wrapped garlic bread in the oven on the sheet tray for 15 minutes. You know your oven best; cook times may vary but you're looking for the cheese to be caramelized & the sauce to be bubbling on the gnocchi & the bread to be warm throughout. Remove from the oven & let rest for 10 minutes.



Step 4

Place your salad greens in a large bowl with the shaved vegetables. Toss with the sherry vinaigrette until the greens are thoroughly coated.



Step 5

Carefully remove the foil from the garlic bread & slice. Garnish the gnocchi with breadcrumbs & parmigiano, serve with finished mista salad. Enjoy!