Main content starts here, tab to start navigating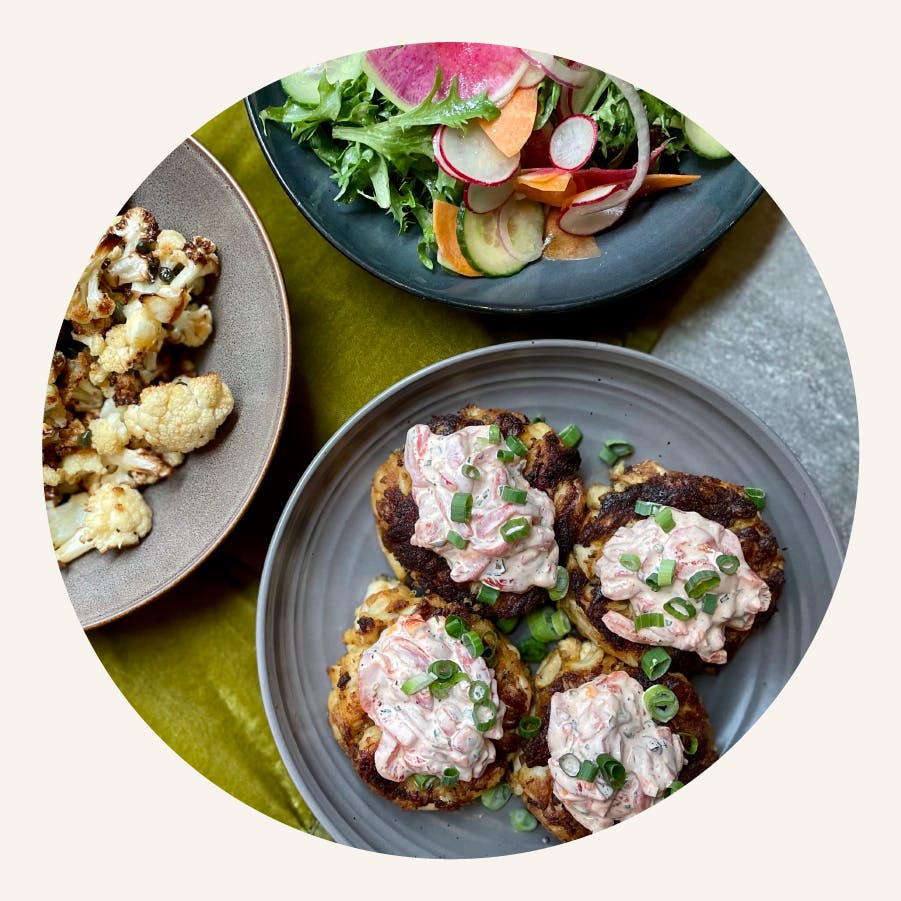 Jumbo Lump Crab Cakes
Meal
w/ red pepper remoulade, mista salad, & roasted cauliflower

SERVES 4 • OVEN • 25 MINUTES
instructions


Step 1

Preheat oven to 325º & prepare to cook on the middle rack. While oven is preheating, unpack all your "mise en place" (ingredients).



Step 2

Remove the plastic lids & place the uncovered pans of crab cakes & cauliflower on a sheet tray on the middle rack & cook for 20 minutes. You know your oven best; cook time may vary, but you're looking for both pans to be hot throughout.



Step 3

Remove from the oven & transfer the cauliflower to a large bowl. Pour the golden raisin & caper vinaigrette over the cauliflower & toss until thoroughly coated.



Step 4

Place your salad greens in a large bowl with the shaved vegetables. Toss with the sherry vinaigrette until the greens are thoroughly coated.



Step 5

Using a flat spatula, transfer the crab cakes from the pan to your plate. Top the crab cake with a generous amount of the red pepper remoulade & serve with roasted cauliflower & finished mista salad. Enjoy!