Main content starts here, tab to start navigating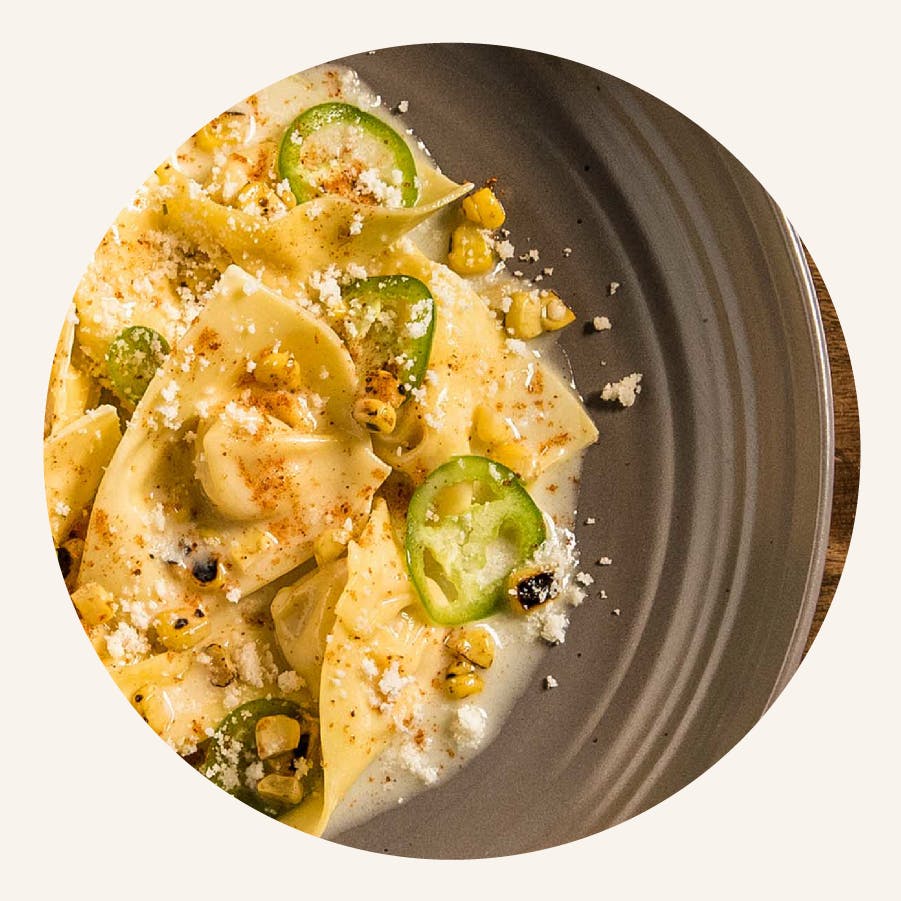 Boca's Corn Elote Cappellacci
Meal • Vegetarian
w/ Sixteen Bricks garlic bread & spring vegetable salad

SERVES 2 • OVEN, STOVE • 25 MINUTES
instructions


Step 1

Preheat the oven to 400° & prepare to cook on the middle rack. While the oven is preheating, unpack all your "mise en place" (ingredients).



Step 2

Place the foil-wrapped garlic bread on a sheet tray in the oven for 20 minutes. While the bread is in the oven, bring water in a large stock pot to boil. Salt your pasta water to taste. Place a large enough sauté pan for all of the pasta (or 2 separate pans, if needed) on another burner on the stovetop. Drop fresh cappellacci in the boiling water & cook for 4 minutes.



Step 3

While pasta is cooking, add beurre monté sauce to the pan & bring to a gentle boil.



Step 4

Remove pasta & add to the sauce, simmering for about 2 minutes. If needed, you can adjust the thickness of the sauce with a little of the pasta water. Right before serving, fold in the lime juice to the pasta & sauce. Place in a serving bowl & garnish with cotija, thinly sliced jalapeños, & piment d'espelette.



Step 5

Remove the garlic bread from the oven. Let rest for 5 minutes before unwrapping, then carefully remove the foil. While the bread is resting, spread the yogurt on a serving dish as the base for your salad. Toss the spring vegetables in the red wine vinegar & layer on top of the yogurt. Garnish the salad with sunflower seeds, cucumber, shallots, & herbs. Enjoy!