Main content starts here, tab to start navigating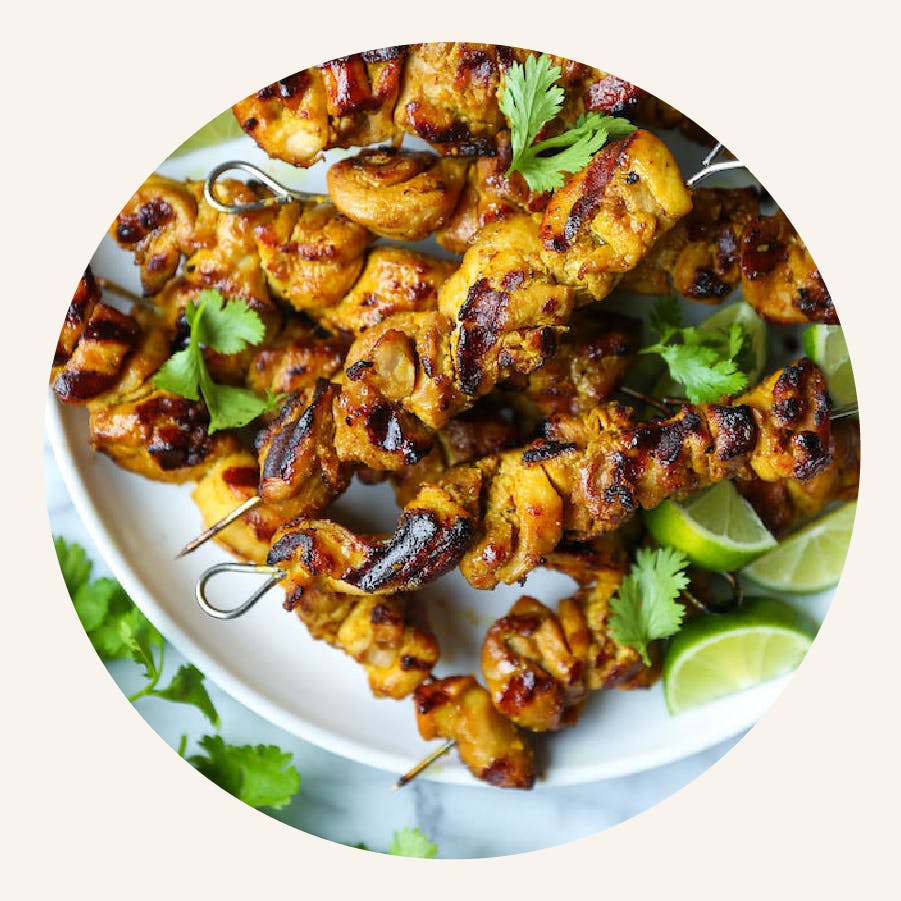 Coconut Chicken Satay Skewers
Meal
w/ chopped vegetable salad & coconut sticky rice

SERVES 4 • OVEN/GRILL, MICROWAVE • 20 MINUTES
instructions


Step 1

If grilling, preheat the grill to high heat, about 500°, & unpack your "mise en place" (ingredients). If using the stove, continue to Step 2.



Step 2

Toss the grilled corn, tomatoes, red onion, & haricot vert with the sambal vinaigrette in a large bowl or serving dish until evenly coated & set aside to marinate.



Step 3 - For Grill

Place your skewers on the hot grill & cook for 6-10 minutes with grill closed. Flip the skewers over & cook for 6-10 minutes on the other side. Remove from the heat & place on a plate.



Step 3 - For Stovetop

Heat a sauté pan over medium-high heat & add 1 tablespoon of oil. Remove the chicken from the skewers & place in the pan. Cook for 6-10 minutes. Flip over & repeat for the other side. Remove from heat & return to the skewers or place directly on a plate.



Step 4

Place the container of rice on a microwave-safe plate. Remove the lid & place lightly on top to vent. Heat the rice in the microwave for 1 minute intervals until hot, stirring in between. Be careful when removing the lid as hot steam will be released.



Step 5

Retoss the salad right before serving. Garnish the rice with toasted coconut & peanuts. Garnish the chicken with the peanut gremolata & cilantro. Serve the chicken with the curry yogurt sauce for dipping. Enjoy!