Main content starts here, tab to start navigating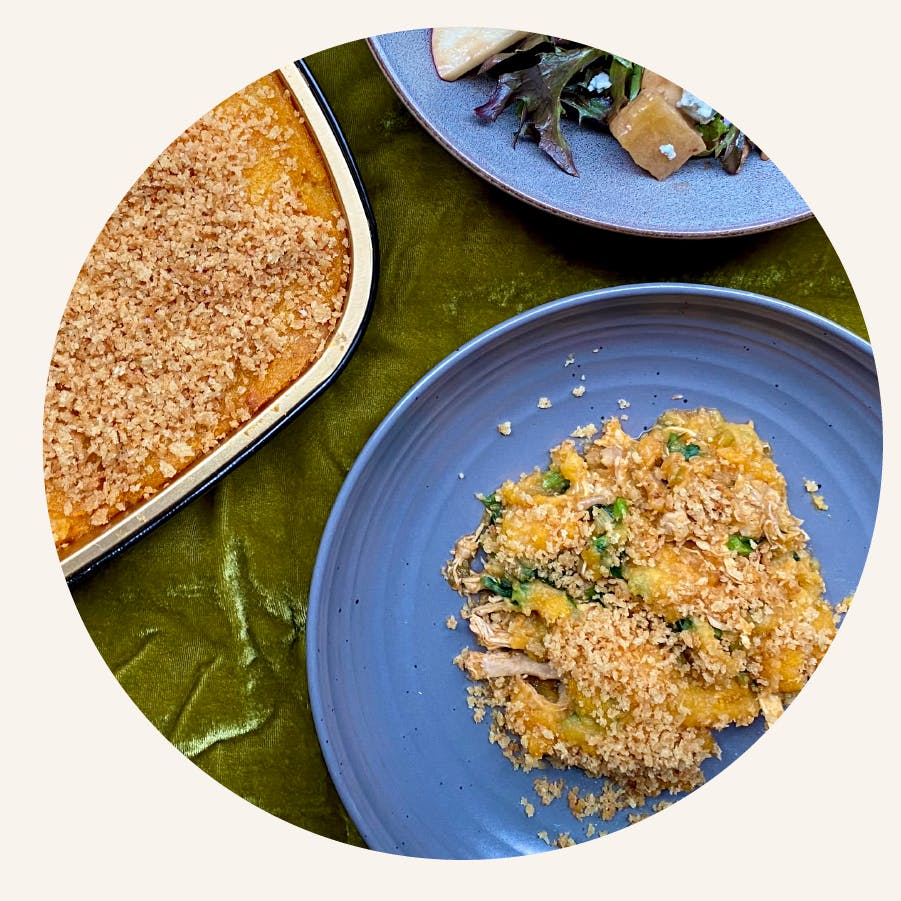 Chicken & Sweet Potato Casserole
Meal
w/ Autumn chicory salad

SERVES 4 • OVEN • 60 MINUTES
instructions


Step 1

Preheat the oven to 450º & prepare to cook on the middle rack. While the oven is preheating, unpack all your "mise en place" (ingredients).



Step 2

Remove the plastic lid & place the uncovered pan of chicken & sweet potato casserole on a sheet tray in the oven on the middle rack for 45 minutes. Turn the broiler on & cook for 10 more minutes. You know your oven best; cook time may vary, but you're looking for the casserole to be completely heated through. Pull the cherry balsamic vinaigrette from the fridge & temper on the counter for 15 minutes.



Step 3

Remove the chicken & sweet potato casserole from the oven & sprinkle the top with the toasted breadcrumbs.

Step 4

Slice the apple & remove the core. Add sliced apples, mixed greens, roasted beets, & candied pecans to a large bowl. Gently toss with the cherry balsamic vinaigrette until thoroughly coated. Garnish with bleu cheese. Serve hot chicken & sweet potato casserole with finished Autumn chicory salad. Enjoy!