Main content starts here, tab to start navigating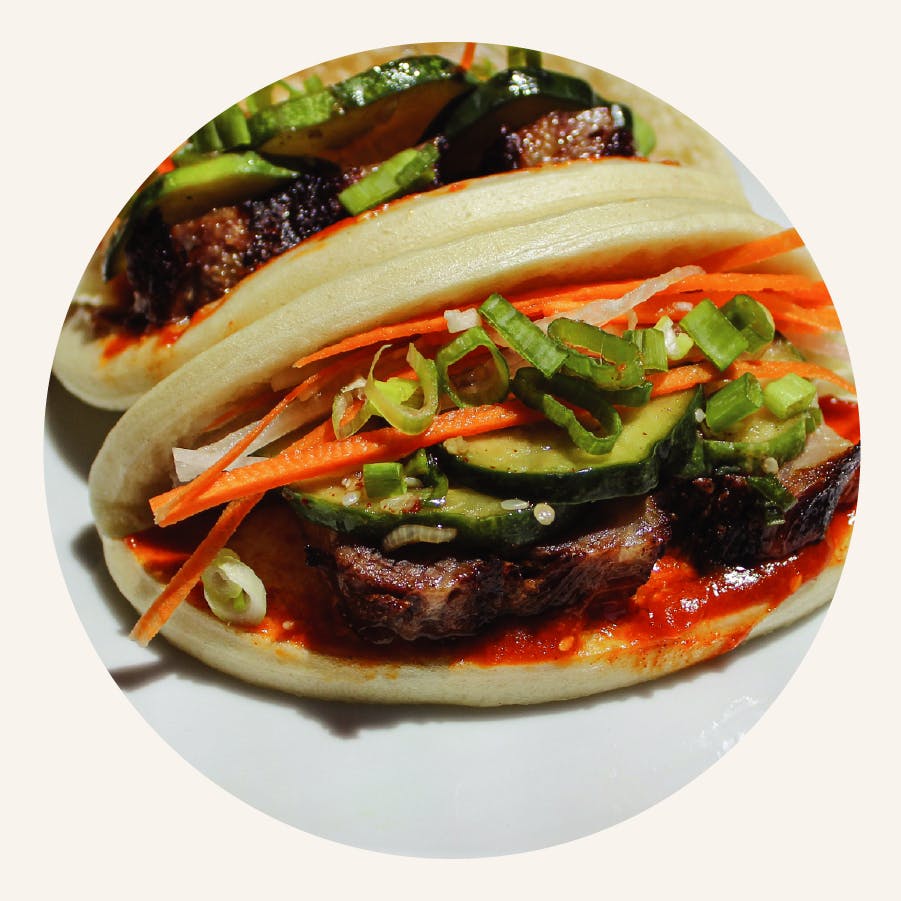 Bo Ssam Bao Buns
Meal
w/ roasted pork, sticky rice, & accoutrements

SERVES 4 • OVEN, MICROWAVE • 20 MINUTES
instructions


Step 1

Preheat oven to 350° & prepare to cook on the middle rack. While oven is preheating, unpack all your "mise en place" (ingredients).



Step 2

Remove the plastic lid from the roasted pork & place the foil-covered pan on a sheet tray in the oven on the middle rack for 15 minutes. You know your oven best; cook time may vary, but you're looking for the pork to be heated throughout. Remove from the oven & let rest for 5 minutes.



Step 3

While the pork is resting, reheat the rice by removing the tight fitting lid from the tray & setting very loosely on top. It's very important NOT to refit the lid on tight as it will steam up & could cause burns when opened. Place container of rice on a microwave-safe plate. Microwave for 1 minute intervals until hot, removing the lid & stirring in between. Be very careful taking off the lid! There will be hot steam. Cooking time should be around 2-3 minutes depending on your microwave. Remove the bao buns & place on a microwave-safe plate. Cover buns with a moist paper towel & microwave on high for 1 minute.



Step 4

Carefully remove the foil from the pork & assemble your bao bun as desired with provided accoutrements. Enjoy!