Main content starts here, tab to start navigating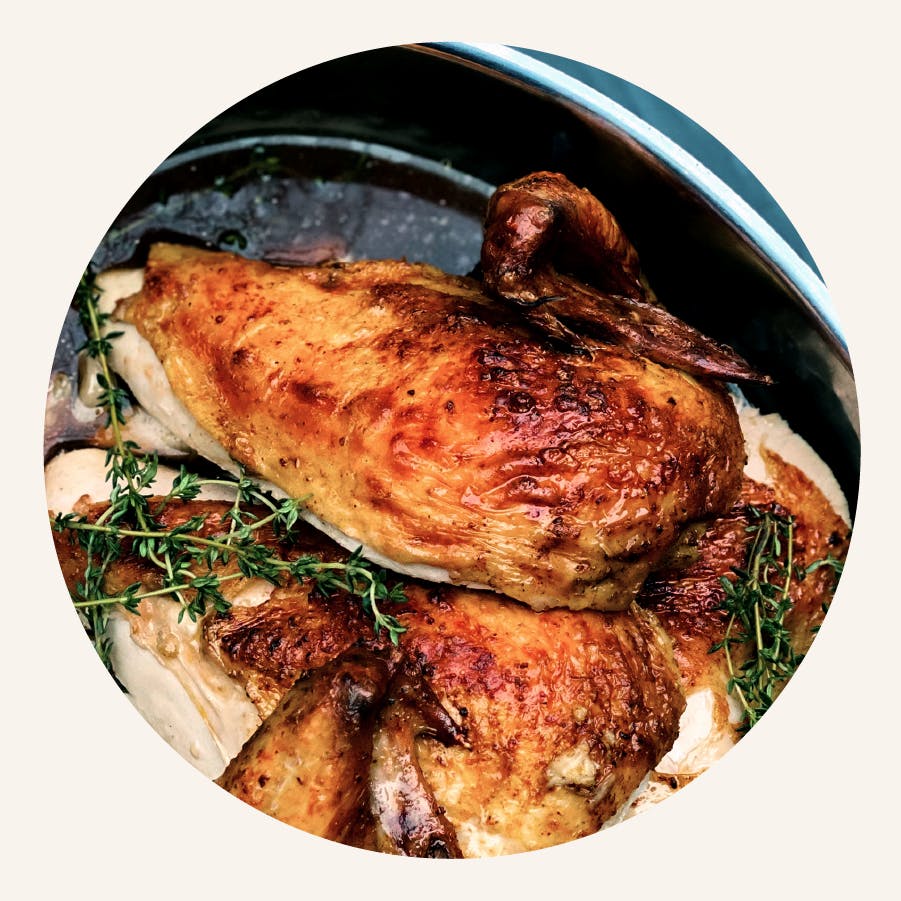 Whole-Roasted Beer Can Chicken
Meal
w/ fingerling potatoes & green goddess bibb salad

SERVES 4 • OVEN • 60 MINUTES
instructions


Step 1

Preheat the oven to 400° & prepare to cook on the middle rack. While the oven is preheating, allow the chicken & potatoes to temper for 20 minutes on the counter & unpack all your "mise en place" (ingredients).



Step 2

Remove the plastic lids from the chicken & the potatoes. Place the pan of chicken on a sheet tray in the oven on the middle rack for 10 minutes. Add the uncovered pan of potatoes to the sheet tray in the oven & continue to cook both for 15-20 minutes. You know your oven best; cook times may vary, but you're looking for the both chicken & potatoes to be cooked through & the potatoes to have a crispy outer edge.



Step 3

Remove both pans from the oven. Allow the chicken to rest for 10 minutes before serving. While the chicken is resting, transfer the potatoes to a serving bowl & toss with salsa verde until well coated, then drizzle with red wine vinegar.



Step 4

Remove bibb lettuce from the container & place on a large plate. Cut as desired & garnish with green goddess dressing, pickled red onions, green onions, & ancho-crusted pepitas. Slice the chicken & serve with warm brodo sauce from the pan with hot potatoes & finished salad. Enjoy!