Main content starts here, tab to start navigating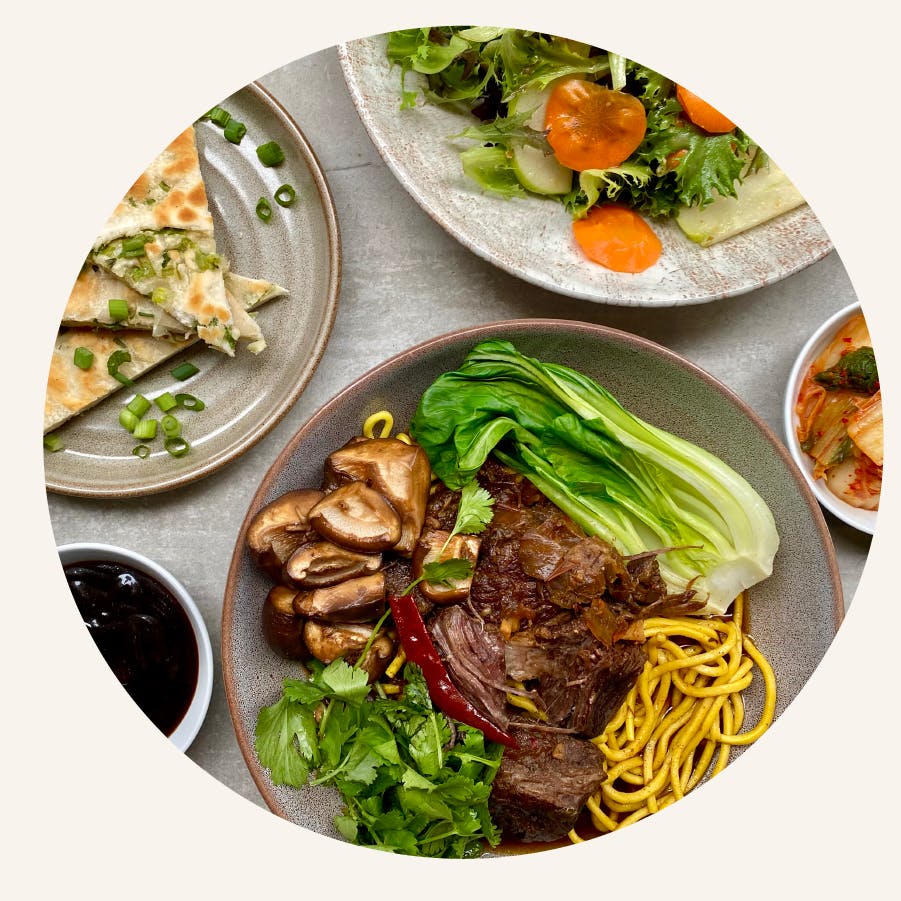 Taiwanese-Inspired Beef Noodle Soup
Meal
w/ housemade noodles, kimchi, scallion pancakes, & carrot ginger salad

SERVES 4 • STOVE, OVEN • 15 MINUTES
instructions


Step 1

Preheat oven to 450º & prepare to cook on the middle rack. While oven is preheating, unpack all your "mise en place" (ingredients).



Step 2

Remove the plastic lid & place the uncovered pan of scallion pancakes on a sheet tray on the middle rack & cook for 7-8 minutes. You know your oven best; cook time may vary, but you're looking for the pancakes to be hot & crispy.



Step 3

While the pancakes are in the oven, place the beef mixture & extra broth in a large sauce pot & bring to a boil. Boil a pot of salted water for the noodles.



Step 4

Remove the scallion pancakes from the oven. Once both pots begin to boil, add the noodles to the salted water & cook for 2-3 minutes. While the noodles are cooking, slice & core the apple. In a large bowl, add the mixed greens, carrot, & apple. Gently toss with the ginger dressing until the greens are thoroughly coated.



Step 5

In a serving bowl, add bok choy & shiitake mushrooms & place the cooked noodles. Ladle the beef & broth over the top & garnish the beef & noodle soup with cilantro. Kimchi comes ready to eat & should be served chilled. Serve beef noodle soup with hot scallion pancakes with hoisin dipping sauce & finished carrot ginger salad. Enjoy!